Steven Smyth

Photo by Kelman Barrie
Scooter Club with Connor

every Tuesday at 6pm
OPEN 7 DAYS

Mon - Fri 3:30 - 10 // Sat - Sun 12 - 6:30
Steven Smyth
Photo by Kelman Barrie
Scooter Club with Connor
every Tuesday at 6pm
OPEN 7 DAYS
Mon - Fri 3:30 - 10 // Sat - Sun 12 - 6:30
JUST TURN UP AND PAY AT ENTRY
All participants must have a completed online disclaimer form which you can complete HERE
Hire equipment availible.
PLEASE COMPLETE AN ONLINE DISCLAIMER FORM
We have moved our disclaimer form online. Every participant needs to have a completed disclaimer form before entering the park.
If you have already filled out a paper form over the last few years at Shred you will still need to complete the online form.
You only need to do this once.
DISCLAIMER FORM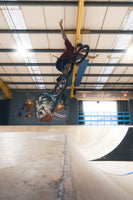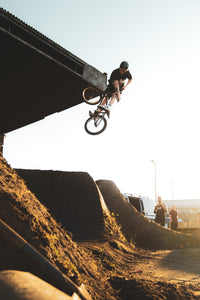 BMX CLUB
Every Sunday at 10am
BMX Club is the perfect hour for progressing your BMX skills in the park. All levels catered for from dropping in your first ramp to jumping big boxes and getting some airtime.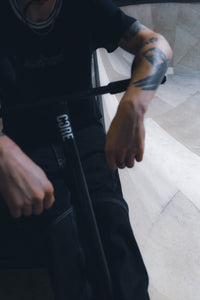 SCOOTER CLUB
Every Tuesday at 6pm
Looking to learn how to drop in a ramp or progress your trick book further? Scooter club is perfect for you. Doesn't matter if it's your first time to the skatepark or you want to learn a flair we have got you covered.
SKATE CLUB
Every Thursday at 5:30pm
Dropping in for the first time or trying to get your head round a kickflip? Skate club is the way to progress in the skatepark and get moving on that skateboard.
Fantastic skatepark, if you haven't been yet you're missing out!

Peter Ferrier
Brooke loves her skateboard lessons and everyone in the park is so nice and helpful. 4 weeks in and she's getting on amazing all thanks to the help from the staff.

Mandy Jelly
Great place for kids and the team who run it are knowledgeable, helpful and supportive.

Liam Murray